Posted by Monaville Cowgirl on 2nd Jan 2018
One 2 mini Ranch is excited for this new year, and we can't wait to hear from our new and returning customers!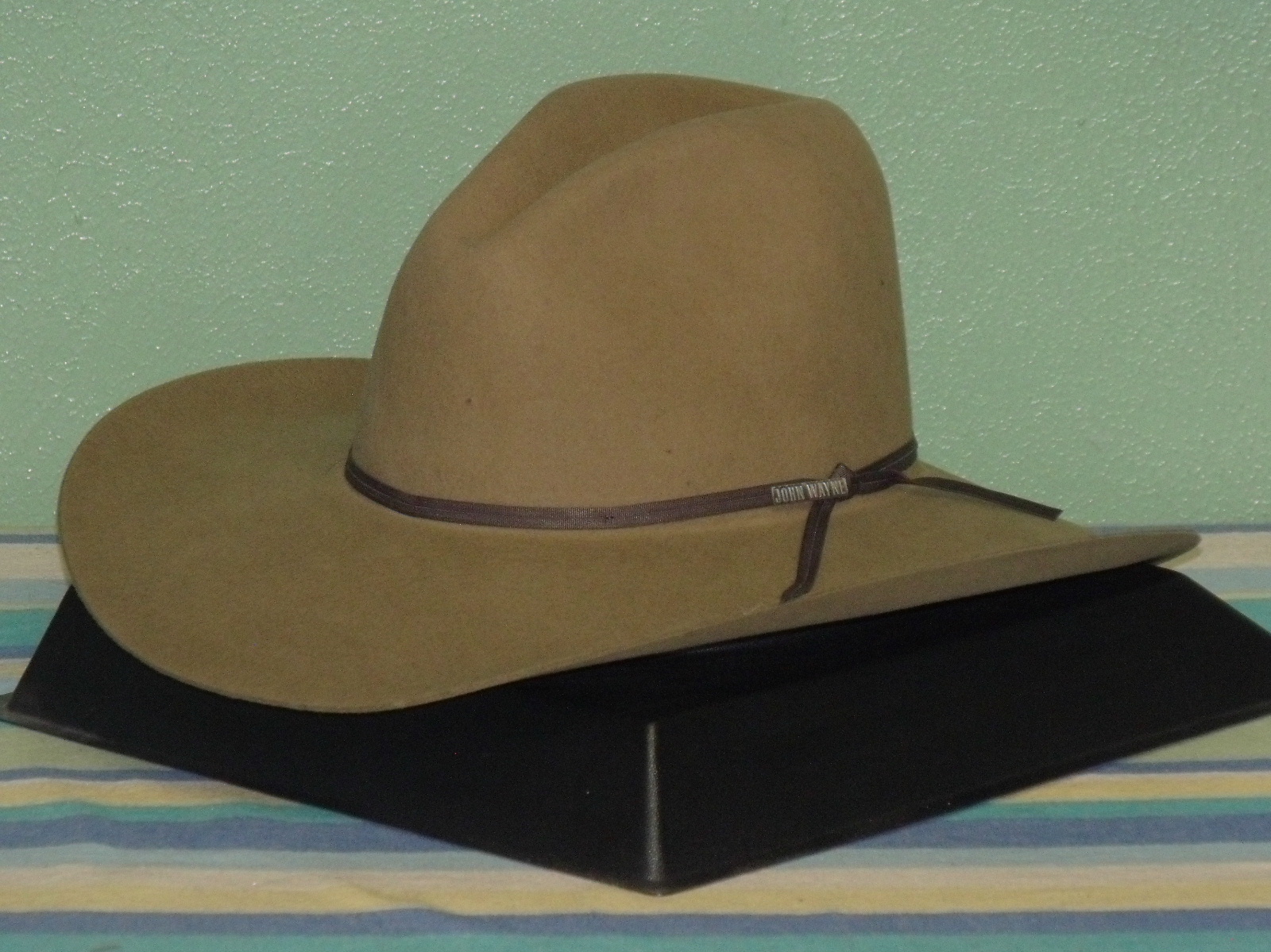 This fine looking new style fedora is perfect for men and women looking for a unique style. Made in the USA by Stetson it is constructed of firm Royal Deluxe quality fur felt. It has a 3 3/4" pencil rolled, bound edge brim and a 4" Center Dent crown accented with both, a wide [...]
Memorial Day is almost here and that means the beginning of Summer - finally! Summer time is great for family fun especially here in Texas! We like to ride down the river, spend the weekends on the beach, and just relaxing on our decks with family and friends. We never do those things without our [...]
Named after Stetsons' founder, John Batterson Stetson, the JBS Heritage is made in the USA. Constructed of quality 6X fur felt it has a 4 5/8" cattleman crease crown and 4" brim. Features include a matching band with JBS three piece buckle set, leather sweatband and full satin lining.Ships with a Stetson hat box. Check [...]
TGIF from The One 2 mini Ranch! Take a look at our newest little addition by Stetson, the "Let It Ride" Youth wool felt hat. This is the youth version of our ever popular Revenger. Your little cowboy is going to look great in this hat.
Let's talk about Mother's Day! Sure we love hand made cards and macaroni necklaces, but now that you are all grown up what you need to think about for Mom is a great new hat! For going down the river, or a day out shopping and running errands for the whole family.....we like to look [...]
Here it is....our first post in our new Blog. We hope that you will enjoy reading about our products and some of our day to day crazy hat stuff! We are vamping up for the busy Summer season now and have a large variety of Summer Fun hats for camping, fishing, and riding the river! [...]